Fun with Robot Soccer!
Teaching our LEGO NXT MindStorms Robot how to play Soccer...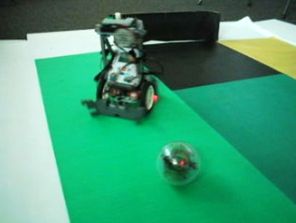 The hints in this session will:-
This session will not:-
Show you how to build a Soccer Robot
Show you a complete program to play Robot Soccer
Giving you a ready-built robot and complete program would take all the fun out of making a program and robot all of your own to play Robot Soccer. However the snippets of programs presented here should help you get started in the fascinating world of Robot Soccer. To start finding out about GEN II Robot Soccer, click here.
DrGraeme.net - Fun With Robot Soccer Gen II - LEGO NXT MindStorms - NXT-G - Step 1