Australian RoboCup World Championships Teams in Suzhou, China.
The Australian Rescue and Soccer teams can be seen here: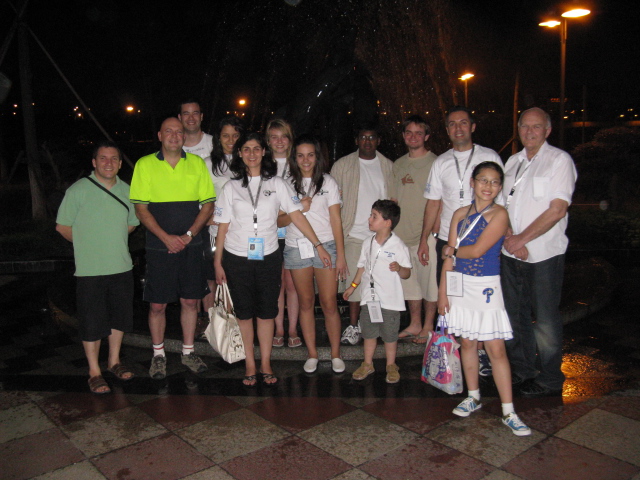 Tasmanian Princes Street Primary Grade 6 student Yaya is on the second from the right. The three girls of the New South Wales RoboCup Soccer Team can be seen 4th, 6th and 7th from the left. Pictures of all the teams from Australia (including the Dance team from Victoria) can also be seen by clicking here.
These students were recipients of scholarships organized by Dr. Damien Kee and supported by Google and the Australian Robotics and Automation Association - many many thanks!
Yaya's World RoboCup Preparation and Experience in China
Yaya was the first Tasmanian to enter the World Robotics Competitions. Her report on her experiences in preparing for the competitions can be seen by clicking here, and her report on her time in China can be seen by clicking here.
www.DrGraeme.net - World RoboCup in Suzhou Yaya competing.