2011 Australian National RoboCup Junior
In 2011 the Australian RoboCup Junior event will be held in Tasmania. Click here for the tentative Saturday Schedule. Click here for the tentative Sunday Schedule. For registration, accommodation, and the 2011 Rescue, Dance and Soccer rules, click here.
2011 RoboCup Junior Australia in Tasmania, Dates, Locations.
The National Australian RoboCup Junior 2011 events are scheduled to be held at the University of Tasmania in Hobart, Tasmania on 24th and 25th September, 2011. The main location for Soccer and Rescue events is the Stanley Burbury Theatre, with Dance events being held in the Arts Lecture Theatre; see the map below.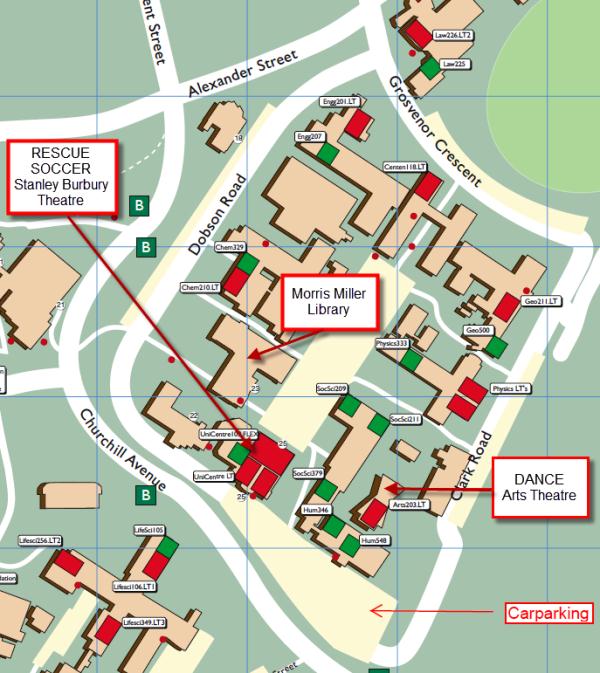 Getting directions to the RoboCup Events.
Google Maps can usually provide directions; however the RoboCup sites are not currently (3Aug2011) listed separately in Google maps. If you type maps.google.com.au in to your browser window and ask for directions to the University of Tasmania Morris Miller Library and then click on the small window labelled Satellite (top right of your screen) you will see an image something like the map above. This Google web page will also be able to give you a turn-by-turn guide from your hotel to the Morris Miller Library (which is about 100 metres from the RoboCup event sites).
The tentative (as at 3Aug2011) Saturday and Sunday RoboCup Junior schedules are shown below.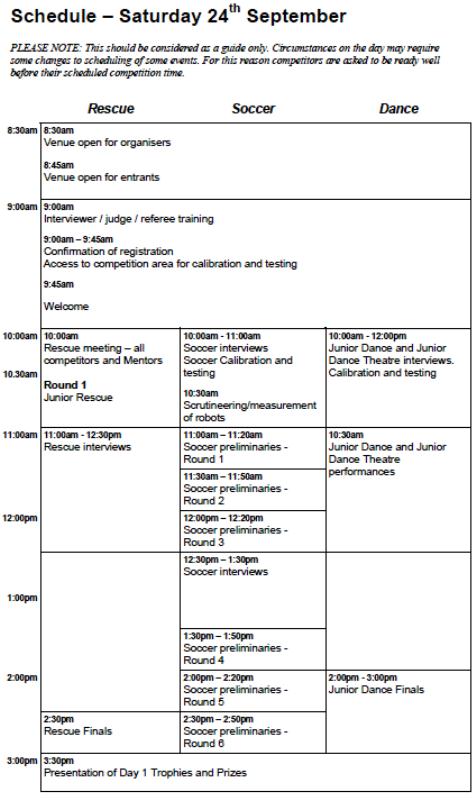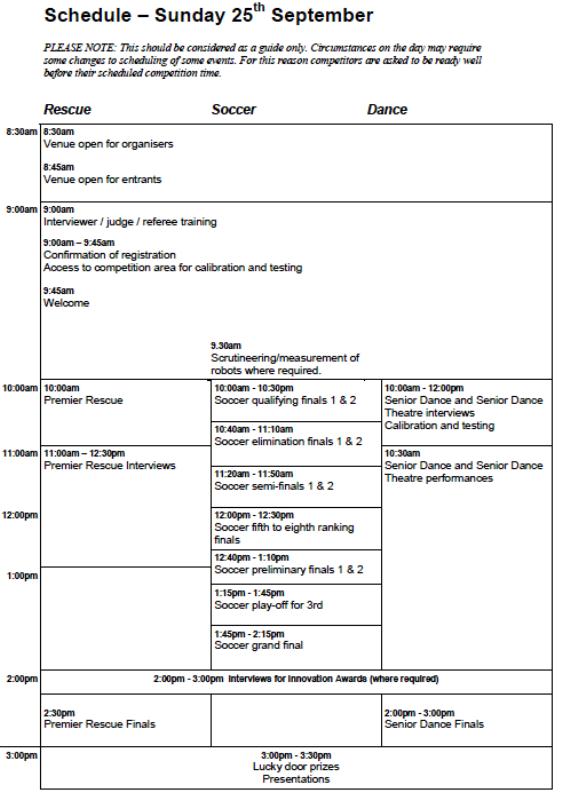 The Australian 2011 National rules for RoboCup Junior events can be found for Rescue by clicking here, Dance by clicking here, and GEN II Soccer by clicking here. Note that Soccer offers support for 6 soccer teams to go to the World Robot Olympiad this year - a tremendous opportunity; see more information here. To register for the RoboCup Junior Nationals, click here. For accommodation information, click here.
For other information about Australian RoboCup Junior, click here.
www.DrGraeme.net - Australian RoboCup Junior Dance, Soccer and Rescue contacts for 2011